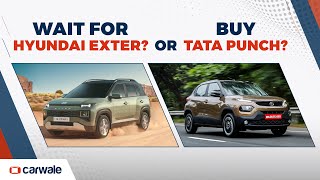 Hyundai Exter vs Tata Punch | Wait or Buy Now?
CarTrade | 07 May 2023
Thank you seoul_car_spotting on Instagram (https://www.instagram.com/seoul_car_s...) for the spy images of the Exter. Boxy SUVs offer the best utilisation of space and modern ones like the Tata Punch offer good quality features and comfort. All that at a price that won't break the bank. Naturally, more car manufacturers are trying to woo customers in this segment and the next big SUV in this segment is coming from Hyundai.
CHECK ON ROAD PRICE
More details on Hyundai Exter