Maruti Suzuki Engage Videos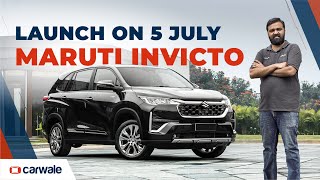 Maruti's Innova Hycross - Maruti Engage Launch Soon!
CarTrade | 10 May 2023
Maruti Suzuki is set to release its own version of the Toyota Innova Hycross within the next two months, called the Engage. This will be Maruti's second attempt at entering the premium end of the market, following the failed Kizashi sedan. However, the timing is better for Maruti this time, as they have completed eight years of the Nexa chain with 20 lakh in sales, and a steady step-up of products to build a hierarchy on which this vehicle can stand.
CHECK ON ROAD PRICE
More details on Maruti Suzuki Engage